2010
04.12
So we've been taking it easy for a while, trying to gather ourselves, but now we're back; and oh how. Saturday April 17th, we've got Montreal's Courtney Wing playing at The Western Front in support of his new album "Bouquet of Might and Fury". An artist of this caliber in a room this stunning is a damn safe bet on it's own. The supporting cast will be local gems E.S.L. and Attics and Cellars. If your not familiar with these them, then you really ought come find out for yourself. Watch this to get an idea what you're in store for.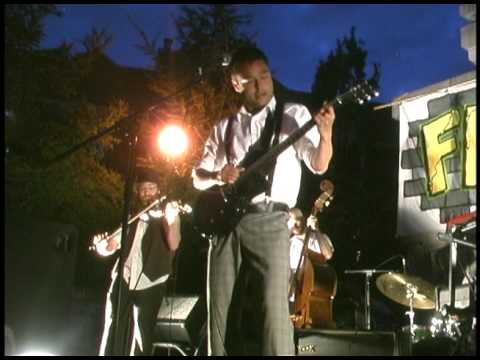 "Courtney Wing is a living illustration of modern Canadian multiculturalism. Born to a Chinese father and a Russian/Icelandic mother, Wing has played traditional Chinese percussion, sung with members of his hometown's Icelandic folk community, played with a reggae band in Belize and danced flamenco in the south of France. "
"With a ten-piece chorus and half a symphony behind him, Montreal musician Courtney Wing has created an album that dazzles with its ambition and opulence. The clamour of Bouquet of Might and Fury's operatic folk pop is a serious departure from Wing's sophomore release, 2005′s folky, jazzy Starlight Shuffle. For his third album, Wing put together a 15-member ensemble that includes an opera collective called Liederwolfe, as well as members of Belle Orchestre and Godspeed! You Black Emperor. But despite the grand spectacle of breathtaking opening track "The Cruel of Fair," Wing shows himself still capable of whimsy, with bells, noodling synth and loosey goosey horn lines cutting through the grandeur on later numbers such as "Bluffing Face." Wing's melodies occasionally get lost in the symphonic tangle, but even when his songs lose the plot, the sprawling, cinematic arrangements are vivid enough to carry the album through to its final twinkling notes."
-Rachel Sanders, Excliam!